Gettysburg knocks of Suburban in battle of unbeatens
---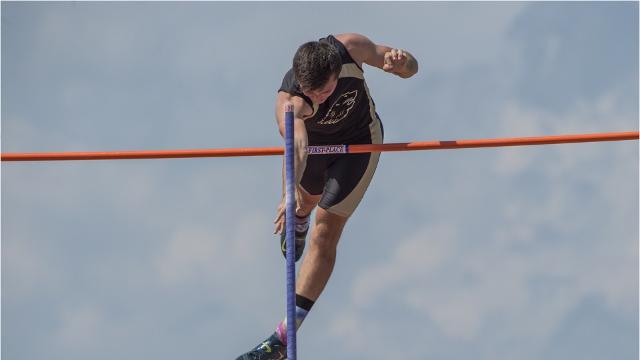 Watch: YAIAA boys' track athletes to watch
Check out some of the top returning boys' track and field athletes in the York-Adams league in 2017.
Wochit
With the final two events, the 1,600 relay and the javelin remaining, Gettysburg held a 69-67 lead over York Suburban in a battle of YAIAA Division II unbeatens.
The Warriors proceeded to sweep the javelin before winning the 1,600 relay to defeat the Trojans 83-67 Tuesday at Gettysburg
The victory put Gettysburg in position to win its third straight Division II title since joining the YAIAA in 2015. The Warriors and York Suburban shared the title with Eastern York last season.
Joe Pecaitis led the way down the stretch, winning the javelin with a heave of 139-5 to go with a pole vault win of 13-0. He also ran on the victorious 1,600 relay team. Pecaitis was joined on that relay by Matt Yingling, Jeremy Allinger and Tyler Bream to win in 3:37.2.
York Suburban won nine of 15 individual events, but Gettysburg swept the three relays, building a crucial 15-0 advantage in the key races.
Edny Celius picked up three important wins for the Warriors, taking first in the 100 in 11.3, the 110 hurdles as well as winning the long jump with a leap of 20-4. He also anchored the victorious 400 relay squad.
York Suburban was led by Bodhi Wilson who took first in the 400 (52.2), 200 (23.2) and high jump (6-2).
York Suburban girls won 80-70.