Healthier young athletes: Vitamin D 'plays a huge role'
---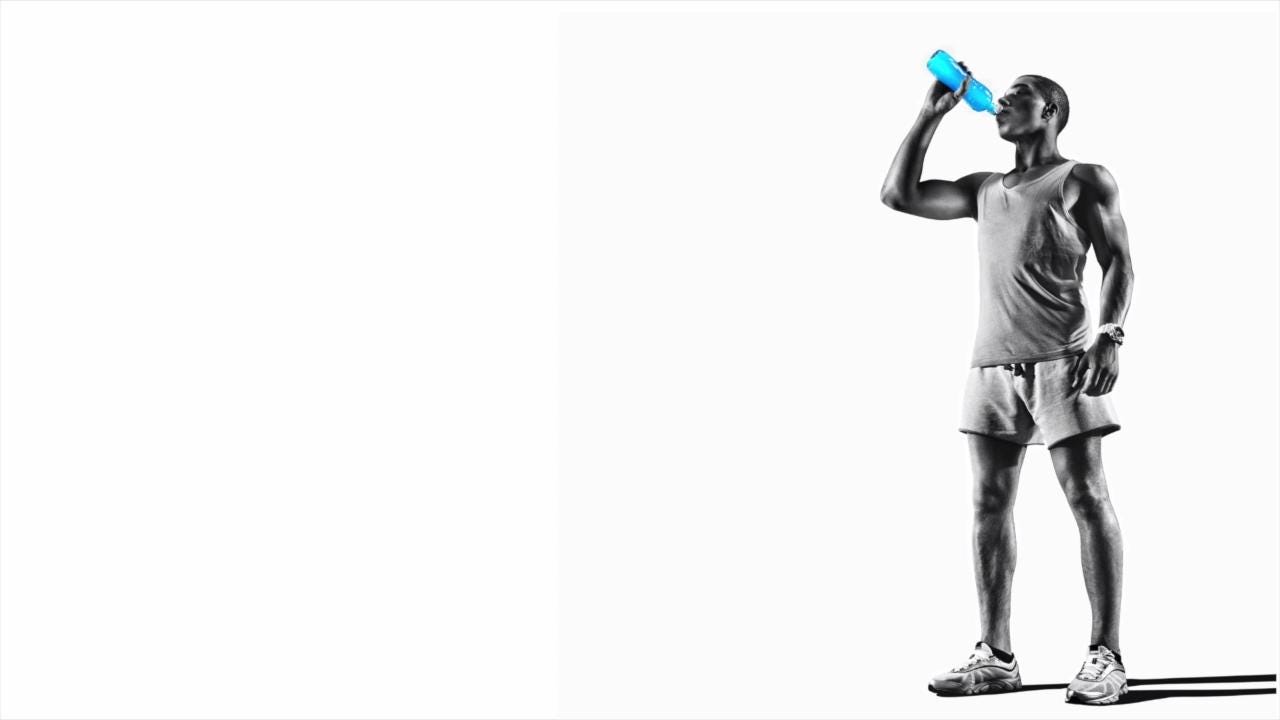 What should athletes eat?
Dietitian Julie Stefanski with Leg Up Farms offers up a list of foods and fluids that athletes should consume on training days, game days and both days.
Jason Plotkin, Jim Seip, York Daily Record
Healthier athletes, part 1: Nutrition
Healthier athletes, part 2: Vitamin D
Healthier athletes, part 3: Sleep
Alexa Shorts couldn't tolerate the pain anymore.
It started as a sharp, stabbing pain in her shins.
It didn't raise major concerns at first. Shin splints, doctors said.
But when the pain persisted during even mundane activities like walking between classes at Central York High School, Shorts returned to doctors looking for answers.
"I couldn't do anything ... it was unbearable," Shorts said.
Diagnosed with a stress fracture, she took three months off volleyball. She returned to her sport only to experience the same type of pain again weeks later.
She had indeed suffered a stress fracture, but the real culprit was her vitamin D level.
"It's something I've heard about, but I never paid any attention to it," Shorts said. "But obviously it's a big deal."
Vitamin D is needed to absorb calcium and promote bone growth. Deficient vitamin D levels can be revealed with a blood test, and corrected with an inexpensive vitamin D supplement.
Once a stress fracture is sustained, however, the healing process takes months. It took months for Shorts to overcome her stress fracture, a season lost.
"We have proof that people that have stress fractures they also frequently have vitamin D deficiency," OSS Health orthopedic surgeon Dr. Brian Bixler said.
"All these kids training, which they should do, and taking creatine and doing all these other things, if you have low vitamin D levels, you are not explosive," Bixler said, "and you are not going to optimize your well-being."
• • •
The last 10 children Dr. Bixler has treated with stress fractures all suffered from insufficient vitamin D levels.
MORE ON VITAMIN D: What does it mean for skin cancer?
MORE ON VITAMIN D: Are you getting enough vitamin D?
And in many cases, it's the type of injury that could have been prevented.
Bixler recently asked a room filled with adults, many of whom spent their lives in and around athletics, if they knew their vitamin D level.
No one raised their hand.
Bixler then laid out a reason why a simple blood test to determine vitamin D levels could be beneficial.
"Vitamin D plays a huge role in muscle contraction, nerve stimulation," Bixler said. "So it's hugely vital to explosive sports."
Greg Wells, an assistant professor of kinesiology at the University of Toronto where he studies elite sport performance, noted vitamin D aids the body in recovery, regeneration and overall health. All three have become paramount in sports science and training as athletes look to improve their production.
"There's been a shift in high-performance volume training," said Wells, a scientist, coach and author. A priority has been placed on recovery, where it's no longer odd to hear about the extra steps an athlete like LeBron James goes through to aid his body in recovery during a grueling season.
Vitamin D can be found in select foods, including fatty fish and fortified milk, but not everyone eats the type of foods (including organ meat and bone marrow) needed to sustain sufficient levels, Bixler said. People can still produce vitamin D through exposure to sunlight, but as Bixler pointed out, that becomes an issue for athletes living in the north — especially during winter months in regions like central Pennsylvania.
Covering skin in clothing, and even sunscreen, while beneficial in preventing sunburn and harmful exposure to the sun, blocks vitamin D production.
"When I have people that have sore backs or back pain that doesn't go away, we check for Lyme disease, but part of my workup now is checking for vitamin D deficiency," Wellspan Health's Dr. Mark Lavallee said.
• • •
High school track and cross country coaches work with athletes who suffer from shin splints or early-season pains often associated with improper training.
"We all think that, 'Oh, you weren't prepared or you don't want to run,'" Bixler said. "It's probably some of that."
There could also be another explanation for early-season pains: vitamin D deficiency.
Pennsylvania's distance from the equator, and the incline of the sun hitting the region in winter, makes it unlikely residents would be exposed to enough sunlight to allow their bodies to produce sufficient levels of vitamin D. Even residents running outside during winter months typically don't produce enough vitamin D, since gray, cloudy days or layers of clothes prevent exposure to the sun.
"Probably 95 percent of us are totally vitamin D deficient," Bixler said during a March presentation at Red Lion Area High School.
Experts, including Bixler, Lavallee and Wells, agree that athletes living in the north are more susceptible to vitamin D deficiency in the winter simply because of the lack of direct sunlight.
Still, Lavallee would not test every athlete that comes through his office for vitamin D deficiency. Instead, he'd opt to test vitamin D levels only for the athletes suffering from pain or maladies that might be linked to insufficient vitamin D levels.
Bixler would prefer athletes to be proactive, especially running athletes. He noted he can't fix a stress fracture with a simple vitamin D supplement. At that point, the damage has already been done.
In a perfect world, Bixler would have every athlete participating in a running sport know their vitamin D level and whether they are vitamin D deficient.
For Shorts, Bixler placed her on a vitamin D supplement and recommended a change in her diet: stop drinking soda. Studies have shown the phosophoric acid in cola can leech calcium. She started drinking more milk and orange juice, and she has returned to playing volleyball without incident.
"After I stopped drinking soda I started to feel a lot better," Shorts said. "I'd say I noticed the difference after about six weeks."
About the series
In a three-part series, the York Daily Record examines how youth athletes can improve their overall health. Find the stories at ydr.com/gametimepa
In Part 1, we examine nutrition. (Sunday)
In Part 2, we examine the importance of vitamin D.
In Part 3, we examine the importance of sleep. (Sports, Tuesday)