Fast start sends Delone past Fairfield
---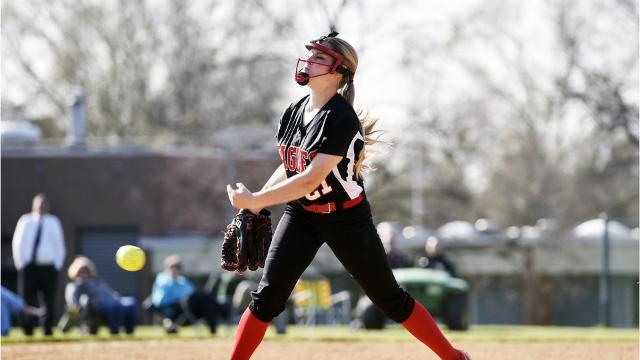 Watch: YAIAA softball players to watch
Check out some of the top softball players in the York-Adams league in 2017.
Matt Allibone
Delone Catholic posted crooked numbers in each of the first two innings, and that was enough for the Squirettes to take down visiting Fairfield, 5-1, in YAIAA IV softball action Monday afternoon in McSherrystown.
Sydney Keith smacked a two-run double in the first, and Lauryn King tripled home a run in the second. Callie Shearer singled one in and MacKenzie Buckley's ground out plated the other for the Squirettes, as they did all of their scoring in the first two frames.
That was easily enough for hurler Marlee Lackey, as she kept the Green Knights off-balance whenever they threatened to score, except in the third inning. Emily Ridge and Ryleigh Bolyard both doubled, with Bolyard's two-bagger chasing home Ridge with Fairfield's only run of the game.
Lackey went the distance to pick up the victory, allowing one run on seven hits with three strikeouts and one walk.
"Fastball placement was key for me today since I didn't have my usual velocity," Lackey said. "That, and my curveball was working well."
Fairfield had a chance in the seventh to make things interesting when the Knights had runners at second and third with two outs.
Ridge ripped a ball into right field that appeared to score two runs. However, Keith, Delone's right fielder, came up throwing and gunned Ridge down at first to end the rally.