.
CLOSE

GameTimePA presents the top YAIAA girls' cross country runners of 2016. Sean Heisey, GameTimePA.com
FIRST-TEAM ALL-STARS
Kiersten Lloyd, Red Lion, fr.
Lloyd was the top runner for a Lions' squad that finished second to Dallastown in Division I. She placed fourth in the YAIAA championships at Gettysburg, earned a 20th-place finish during the District 3 Class 3A run and finished 53rd at the state meet in Hershey.
---
Lindsey Lytle, Fairfield, jr.
The Green Knights junior peaked at right time as evidenced by her 10th-place finish in the PIAA Class 1A championships. Lytle finished fifth in a competitive YAIAA championships field at Gettysburg before a fourth-place finish at districts. Her district performance was an improvement from her ninth-place finish as a sophomore.
---
Katie MacDougall, York Catholic, jr.
MacDougall placed third in the YAIAA championships, then was runner-up to winner Nicole Shelton of the Christian School of York in the District 3 Class 1A championships. She then finished 21st at the state meet in Hershey. Her efforts helped York Catholic earn a runner-up finish in the YAIAA Division III standings.
---
Maddie McLain, Eastern York, jr.
The junior broke through to win the YAIAA championships at Gettysburg after a second-place finish a year ago. She finished fourth in the District 3 Class 2A run at Big Spring, marking her third-consecutive top-9 finish at the event. McLain capped her season with a sixth-place finish at states, a year after finishing 16th. A five-point win by York Suburban was all that stood between Eastern York and the YAIAA Division II championship this fall.
---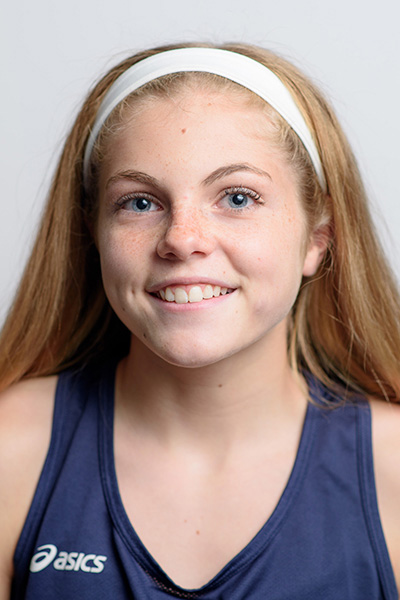 Emily Schuler, Dallastown, fr.
In a deep and talented District 3 Class 3A field, Schuler scored a sixth-place finish at Big Spring High School, finishing 46 seconds behind winner Jamie Zamrin of Cocalico. Schuler went on to finish 17 seconds behind Zamrin at the state meet, earning a 16th-place medal. She finished runner-up to McLain during the YAIAA meet after helped Dallastown to the YAIAA Division I crown and an undefeated regular season.
---
COACH OF THE YEAR
Doug Moyer, Dallastown
Moyer's Wildcats accomplished something no YAIAA team had done since 2007: Beat York Suburban in a dual meet. In addition, Moyer led Dallastown to a Division I title and a seventh-place finish in District 3 Class 3A.
---
HONORABLE MENTION
Dallastown: Lydia Fimmano, Isabella Wise. Delone Catholic: Leanne Sneeringer. Northeastern: Maddie Warrender. York Suburban: Courtney Ohl, Zette Pflaum.
---
© 2019 gametimepa.com, All rights reserved.