Share This Story!
Let friends in your social network know what you are reading about
GameTimePA's YAIAA field hockey all-stars 2016
The top YAIAA field hockey players from the 2016 season, as selected by the GameTimePA.com staff.
Sent!
A link has been sent to your friend's email address.
Posted!
A link has been posted to your Facebook feed.
Comments
Welcome to our new and improved comments, which are for subscribers only. This is a test to see whether we can improve the experience for you. You do not need a Facebook profile to participate.
You will need to register before adding a comment. Typed comments will be lost if you are not logged in.
Please be polite. It's OK to disagree with someone's ideas, but personal attacks, insults, threats, hate speech, advocating violence and other violations can result in a ban. If you see comments in violation of our community guidelines, please report them.
GameTimePA's YAIAA field hockey all-stars 2016
Matt Allibone, mallibone@GameTimePA.com
Published 3:08 p.m. ET Dec. 9, 2016 |

Updated 9:11 p.m. ET Dec. 9, 2016
.
CLOSE

GameTimePA staff selected these players for the 2016 fall first-team all-stars.
FIRST-TEAM ALL-STARS
Olivia Blasone, Bermudian Springs, jr
One of the league's top all-around players, Blasone totaled 15 goals and nine assists from her midfield position while also standing out defensively. She provided a major boost for the Eagles after missing most of last season.
---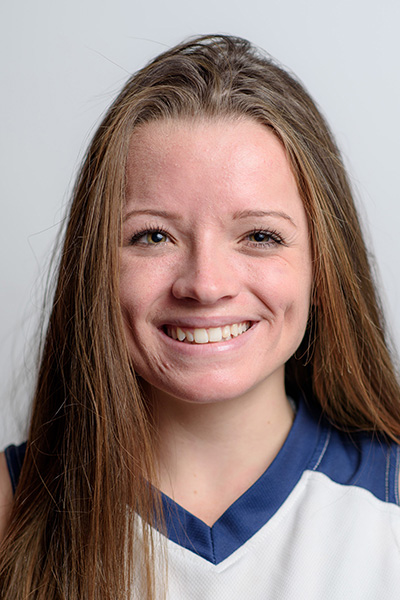 Caroline Doll, Dallastown, sr
Doll managed to lead the Wildcats in goals despite spending the first half of the season playing defense. The senior scored 13 goals to go with two assists.
---
Emily Gillmen, Red Lion, sr
The versatile Gillmen played both midfield and defense while leading the Lions to an 11-6 record. She posted six goals and five assists and helped anchor the team's offense and defense.
---
Madison Hirneisen, Gettysburg, sr.
The Warriors forward teamed with Kailey Mixell to give Gettysburg a powerful duo up top. Hirneisen was the team's best passer and finished with 15 goals and 10 assists, pushing her over the milestone of 100 career points.
---
Molly Lohss, Dallastown, sr
One of the best all-around players in the YAIAA, Lohss scored 10 goals and picked up nine assists while often defending top players from her midfield position. She was the MVP of the league champion Wildcats and earned an all-state honorable mention nod.
---
Kaelyn Long, New Oxford, sr
Considered the most dangerous player in the league by opposing coaches, Long finished her standout career by scoring more than 30 goals despite being consistently double-teamed. The Bucknell commit led New Oxford to a 15-4 season and the school's first district win since 2007.
---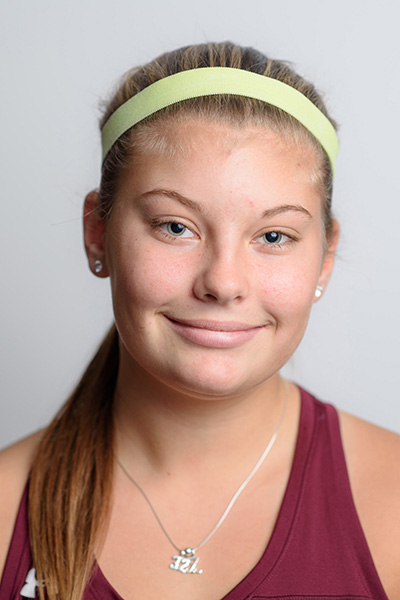 Kailey Mixell, Gettysburg, sr.
The all-time leading scorer in Gettysburg history, Mixell set the program's single-season goal mark with 35 goals as the Warriors reached the state playoffs for the first time in team history.
---
Alexis Morey, Littlestown, sr.
The top player in Division IV, Morey scored 26 goals and picked up 13 assists. She helped Littlestown win its first division title 14 years and reach the district playoffs.
---
Brooke Morris, Susquehannock, sr.
Morris carried Susquehannock to the Division II title and an appearance in the league title game, scoring 30 goals. She scored a hat trick or better in five games this season.
---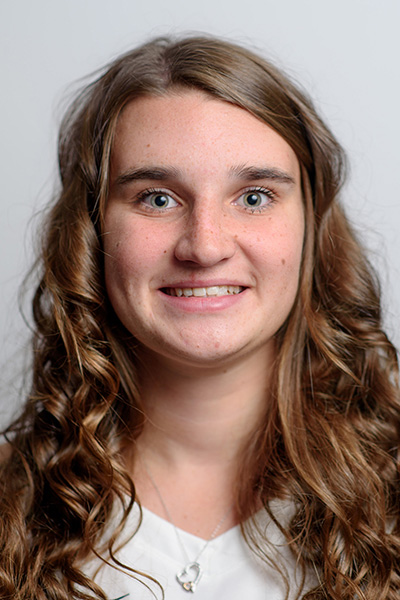 Breanne Sauter, New Oxford, sr.
Sauter switched from forward to defense this season and anchored New Oxford's back line. The Colonials posted 11 shutouts as they came one win short of the state playoffs.
---
Syd Terroso, Dallastown, sr.
Once again, Terroso was the backbone of the Wildcats. The league's top goaltender posted 14 shutouts and allowed only two goals in league play as Dallastown went 17-5.
---
Nicki Wolf, Bermudian Springs, sr.
Wolf helped fill the void left by Kenzie Farley, scoring 22 goals while still finishing with eight assists. The Kutztown commit was voted the top player in Division III by division coaches and led the Eagles to the YAIAA tournament.
---
COACH OF THE YEAR
Tracey Kerr, Susquehannock
In her first season as the Warriors head coach, Kerr was tasked with filling of the shoes of 15-year veteran Sharon McLaughlin and building a lineup that had lost nine starters. She still managed to lead Susquehannock to the YAIAA title game and the District 3 playoffs.
---
HONORABLE MENTION
Central York: Sara Rilatt, Breann Craley. Dallastown: Sophie Beeler. Eastern York: Tia Judy. Gettysburg: Elena Montenegro, Taylor Tuhy. Hanover: Avery Martz. Kennard-Dale: Renee Gering. Red Lion: Sam Collis, Jackie Golden. Spring Grove: Camille Lecrone. Susquehannock: Emily Schertle. West York: Chloe Smith.
---
Photos: YAIAA field hockey all-stars 2016
Posted!
A link has been posted to your Facebook feed.
Read or Share this story: http://gtpa.co/2h6HRAV