GameTimePA.com boys' basketball all-stars
The top YAIAA athletes from the 2015 season, as selected by the GameTimePA.com staff
Meet the all-stars
First-team all-stars capsules, Coach of the Year, second-team and honorable-mention lists
CLOSE

Introducing the YAIAA boys basketball all-stars, as selected by the GameTimePa.com staff.
FIRST-TEAM ALL-STARS
Eli Brooks, Spring Grove, jr.
Brooks' list of accolades from this season is long. He led the Rockets to their first YAIAA title since 1971 and their first state playoff appearance while averaging a league-high 25 points and knocking down a league-best 79 3-pointers — 23 more than the next guy on the leaderboard. The junior holds 10 Division I scholarship offers.
---
Najah Fink, Dover, sr.
The senior big man came up 11 points shy of 1,000 for his career. He led the Eagles to a district playoff berth while averaging 19 points and 11.4 rebounds. Fink also shot 59 percent from the field and 71 percent from the free-throw line, which both ranked among the best for forwards.
---
Kyle Krout, Hanover, sr.
As the Nighthawks' go-to winger, Krout finished second in the league at just over 22 points per game. The Juniata College commit also finished Top 10 in 3-pointers made and Top 15 in free-throw percentage while he led Hanover to the district playoffs.
---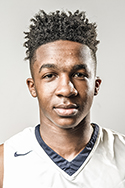 Montrel Morgan, William Penn, sr.
Morgan was a bright spot in an otherwise down year for the Bearcats. The senior guard, who averaged 14 points this season, finished his career as William Penn's all-time leading scorer, surpassing Bearcat great Kelvin Parker.
---
Broguen Nicholas, Eastern York, sr.
The Golden Knights returned to the state playoffs for the first time since 2011 after reaching the district finals in large part because of Nicholas' play. The senior averaged 17.6 points and finished fourth in the league with 53 3-pointers. Nicholas' combination of outside shooting and ability to get to the basket was a nightmare for defenders.
---
Kobi Nwandu, Northeastern, sr.
The ultra-athletic forward showed a knack for the highlight play, dunking on several opponents while averaging 17.4 points. The East Stroudsburg commit surpassed 1,000 career points this season while lifting Northeastern to a 21-3 record.
---
Jared Wagner, Central York, sr.
There might not have been a more polarizing or entertaining player to watch in the YAIAA this season. Wagner played to the crowd and pumped his chest, but he had every reason to. The York College commit was fifth in the league in scoring at just under 19 points and led the Panthers to a 23-5 record, a district championship appearance and a state playoff berth.
---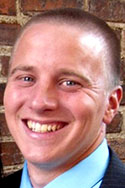 Kevin Schieler, Central York
When the Panthers lost four starters from a 20-10 team, most people expected them to take a step back this season. Most people were wrong. Schieler guided Central to a 23-5 record, a district championship appearance and a trip to states despite playing one of the toughest schedules in Class AAAA. What stood out was the Panthers' refusal to quit when they were down and their steady confidence.
---
SECOND-TEAM ALL-STARS
Devon Duvall, New Oxford
Brock Geiman, South Western
Darin Gordon, Spring Grove
Kris Johnson, William Penn
Donovian Maxfield, Northeastern
Darian McCauley, West York
Trey Shifflett, William Penn

---
HONORABLE MENTION
Biglerville: Noah Ayers. Central York: Nathan Markey. Dallastown: Aaron Ward. Delone Catholic: Bryce Mondorff. Eastern York: Jared Achterberg. Gettysburg: Marquise Camel. Kennard-Dale: Kyle Wooldridge. Red Lion: Gary Hunt. West York: Josh Bailey. York Catholic: D'Andre Davis, Melik Martin. York County Tech: Ty Brown
---
Multimedia
Video Q&As and more photos of the all-stars
CLOSE

Seven all stars answer a series of random questions.
Explore the series
See the rest of the fall all-stars and find out when to look for them in print.
In the York Daily Record on March 30 | In The Evening Sun on March 31
.
In the York Daily Record on March 31 | In The Evening Sun on April 3
.
In the York Daily Record on April 1 | In The Evening Sun on April 5
.
GIRLS' BASKETBALL | Online now
In the York Daily Record on April 2 | In The Evening Sun on April 5
.
In the York Daily Record on April 3 | In The Evening Sun on April 3
.
♦ ♦ ♦
.
EDITOR'S NOTE 
GameTimePA.com is planning an end-of-the-year event to honor all of our first-team all-star selections and name our players of the year for the fall, winter and spring seasons.
© 2021 gametimepa.com, All rights reserved.