Seidenstricker retiring as South Western athletic director
---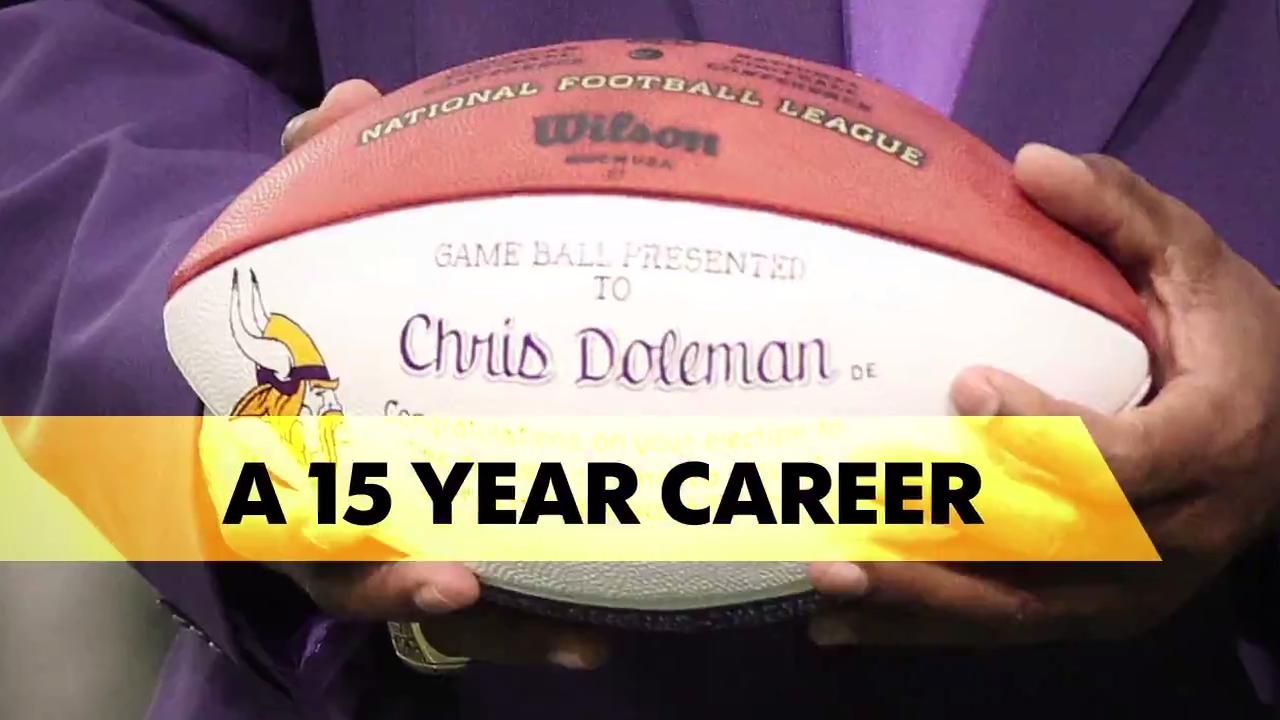 Watch: York's NFL Hall of Famer returns
William Penn graduate, Chris Doleman, will be the keynote speaker at the second GameTimePA banquet on June 4.
Sean Heisey, GameTimePA
After almost four decades at South Western High School, Don Seidenstricker is retiring.
The Mustangs' longtime athletic director confirmed on Friday he will step down from his position at the end of the school year. The school is currently looking for his replacement.
"Truthfully I was so fortunate to have the opportunity that South Western gave me," Seidenstricker said. "It's the only place I ever wanted to be."
A 1974 graduate of Hanover High School, Seidenstricker was hired at South Western as a long-term substitute physical education teacher and junior varsity football coach in 1978. He spent his entire career at the school, including 27 years as athletic director and 25 years as head varsity football coach. He also spent time as a JV basketball coach and varsity track coach.
Still, Seidenstricker will always be known for what he accomplished with South Western's football program. The team's head coach from 1986 to 2011, Seidenstricker built the Mustangs football program into a local power and racked up a 196-90-1 career record. He led the Mustangs to 13 YAIAA division titles and was inducted into the Pennsylvania Scholastic Football Coaches Association Hall of Fame in 2015.
He also led the Mustangs to 10 District 3 playoff appearances and two PIAA playoff appearances. South Western reached district title games in 2000 and 2006.
While he'll always remember those accomplishments, Seidenstricker said he's most proud of the athletes he was able to mentor during his 39 years with the school.
"For me, athletic endeavors are an extension of the classroom," he said. "I've always looked at athletics that way. I always felt I was able to impact kids and students a different way through athletics, and that's why I loved it so much."
More South Western: South Western hires Heilman as new football coach
While Seidenstricker came to love working at South Western, he didn't originally intend to spend his career there. After graduating from East Stroudsburg in 1978, the Hanover native wasn't thinking about working in his hometown but gave it a chance when the opportunity arose.
Now, Seidenstricker is glad he gave South Western a shot. Not only was he able to coach 68 eventual college football players, he was able to watch his two daughters, Lauren and Brynn, play sports for the school and become college field hockey players. His wife, Jody, was also a teacher at South Western.
After spending years juggling his roles as football coach, athletic director and physical education teacher and department chair, Seidenstricker has spent the past few years focusing on being AD. He said the "gradual separation" from his many responsibilities has made it easier to retire.
"The obvious answer is, yes, it's bittersweet," Seidenstricker said. "But it would be more difficult if I was giving up everything all at once. Staying on as AD the past couple years afforded me the opportunity to not divorce myself from the South Western community."
The 61-year-old said he hopes to stay involved in the South Western community and attend Mustangs sporting events when he has the time. He said he will not be recommending any potential replacements for himself to the school, as that would be "unfair."