Stoddard stepped up for daughter, Crest girls lax
---
Dan Stoddard won't return as head coach next season but his lone year at helm helped Cedar Crest girls lacrosse survive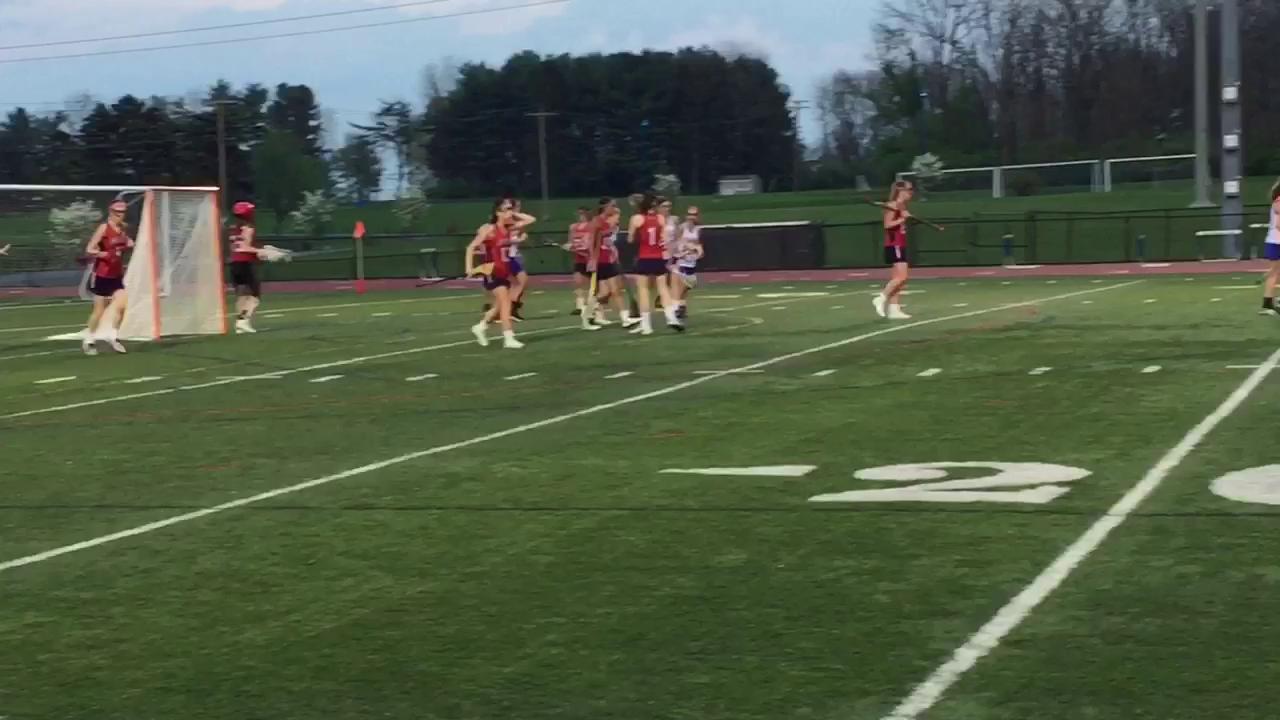 Watch: Conestoga Valley at Crest top 5 plays
See the top five plays as the Buckskins beat the Falcons 12-8 Thursday.
Matt Catrillo/GameTimePA.com
If we're going to base it on wins and losses, this season wouldn't be the way Avery Stoddard or any of the nine Cedar Crest girls lacrosse seniors would've wanted to end their career in a Falcons uniform.
But as the start of the 2017 campaign was drawing closer, still without a coach, it wasn't looking as though their wouldn't be a senior season at all for any of them – until Avery's dad, Dan, stepped up to coach the team – even without any experience coaching or knowing lacrosse.
And though these tough circumstances have obviously resulted in just a 3-11 record (2-8 Section 1) to this point, including a 12-8 loss to Conestoga Valley (6-8, 3-6) Thursday on senior night, Avery Stoddard still is filled with so much gratitude for what her father did.
"I was really thankful because without coach, we wouldn't be able to play the season," Avery Stoddard said. "I always want more wins, but I'm happy he stepped up to coach for us."
"Obviously you have your daughter's interest, but it wasn't necessarily just for her," Dan Stoddard said. "In eighth grade, we started the middle school lacrosse program. So it was more of her friends, the seniors, and trying to keep it going."
Dan Stoddard, who didn't take the job completely blindsided, having coach varsity wrestling previously, has certainly lived the definition of being a parent sacrificing for his child.
Which is why this will be the only season he'll serve as coach.
"I'm not (coming back). This sport's too stressful for me," Dan Stoddard said. "Even if I did it another year, I just think it's so inconsistent that I can't figure out how to make my team successful. I just don't understand the game enough. Someone who understands the lacrosse more would do a better job, so hopefully they can find that person."
But before taking the position, Dan Stoddard worked tirelessly to find someone.
"Honestly, I worked my butt off to find that person for probably close to a year," he said. "Coach (Emily) Lebo did a good job, but she had to leave, and we needed a lacrosse person and couldn't find one. I don't why that was so hard."
Part of Dan Stoddard's frustration in trying to teach and make his team better has been trying to adjust to officiating he finds inconsistent.
"I officiated for wrestling, it's a difficult thing," he said. "I respect all of them. It's just so hard to coach when you prepare for things and then the things you prepare for are called for penalties. I went to conventions and clinics and this is what they showed us, and then when they get called on the field, it's a penalty. I just think it's so subjective and inconsistent that the rules need to be fixed. It's not the officials' fault, but it's too official-controlled, and momentum's taken away."
From a player's perspective in understanding the unique and challenging situation, Avery Stoddard said she and her teammates just tried applying what they learned under Lebo, while still adjusting to what her dad was installing.
"After having Coach Lebo for the past three seasons, we played like she did," she said. "He changed a few things, so it was hard to transition to, but we're starting to get used to it."
But in the midst of all the frustration of a grueling season, Dan Stoddard still has very much enjoyed being a major part of his daughter's senior season, in a way finishing what they started in eighth grade.
"I'm extremely proud of her," he said. "Not just for on-field things, but she's a great student, top-five percent. I'm more proud of her than ever. Being able to spend her last season with her is pretty cool."