Playlist: High school football Week 8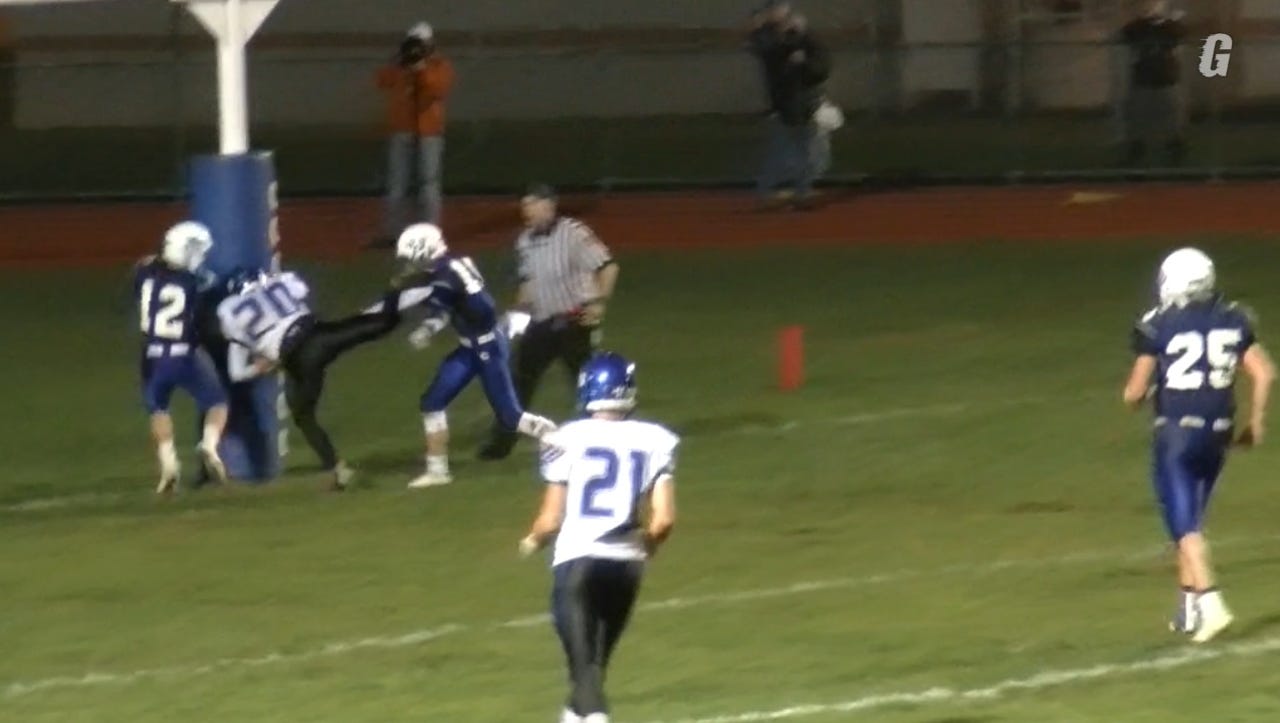 CLOSE

WATCH: Cam Niemeyer shows fancy footwork on TD grab | 0:00
Lampeter-Strasburg's Cam Niemeyer was able to get one foot down and haul in a touchdown pass vs Cocalico. Video by John Buffone.
1 of 15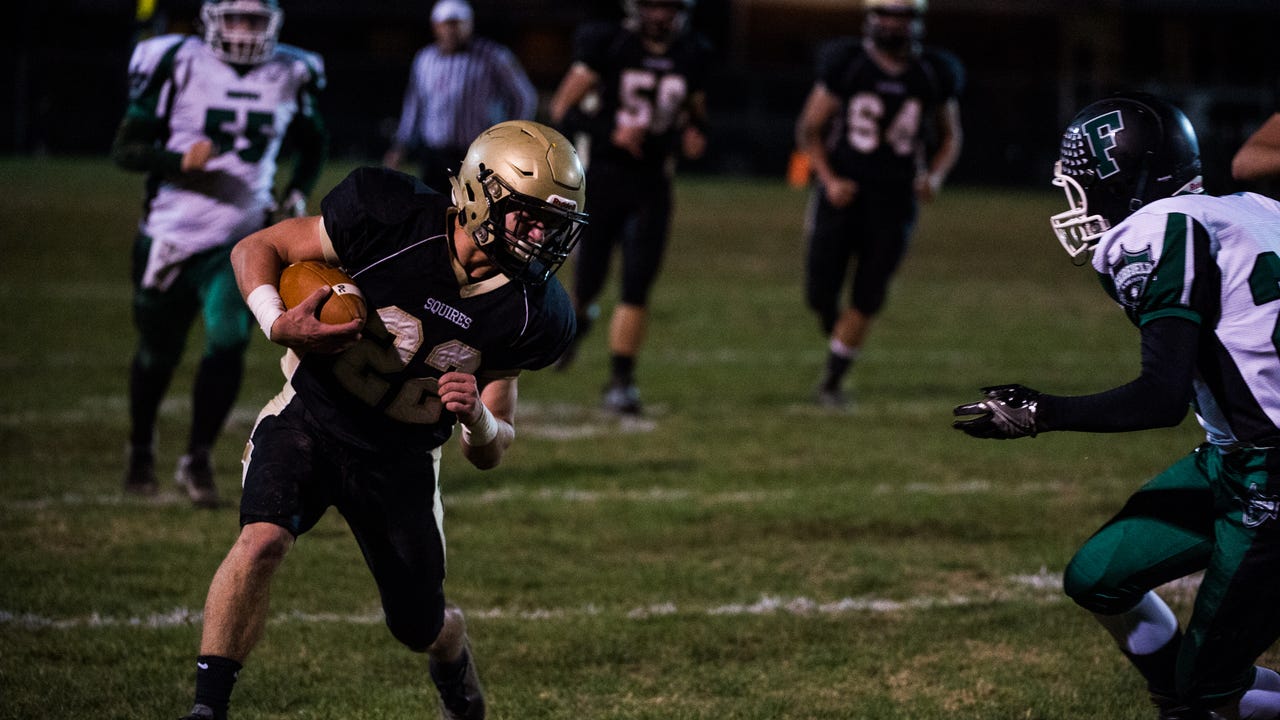 CLOSE

Watch: New offense leads Delone to victory | 0:00
Squires head coach Corey Zortman finally stepped away from the Wing-T formation and struck gold with a 45-0 win over Fairfield. Ryan T Provencher
2 of 15
CLOSE

L-S erases 20-point deficit, downs Cocalico | 0:00
In the final 15 minutes of their Section two showdown with Cocalico, Lampeter-Strasburg erased a 20-point deficit and secured a 36-33 with a 15-yard touchdown pass from quarterback Todd Shelley to Cam Niemeyer with 17 seconds remaining. Video by John Buffone.
3 of 15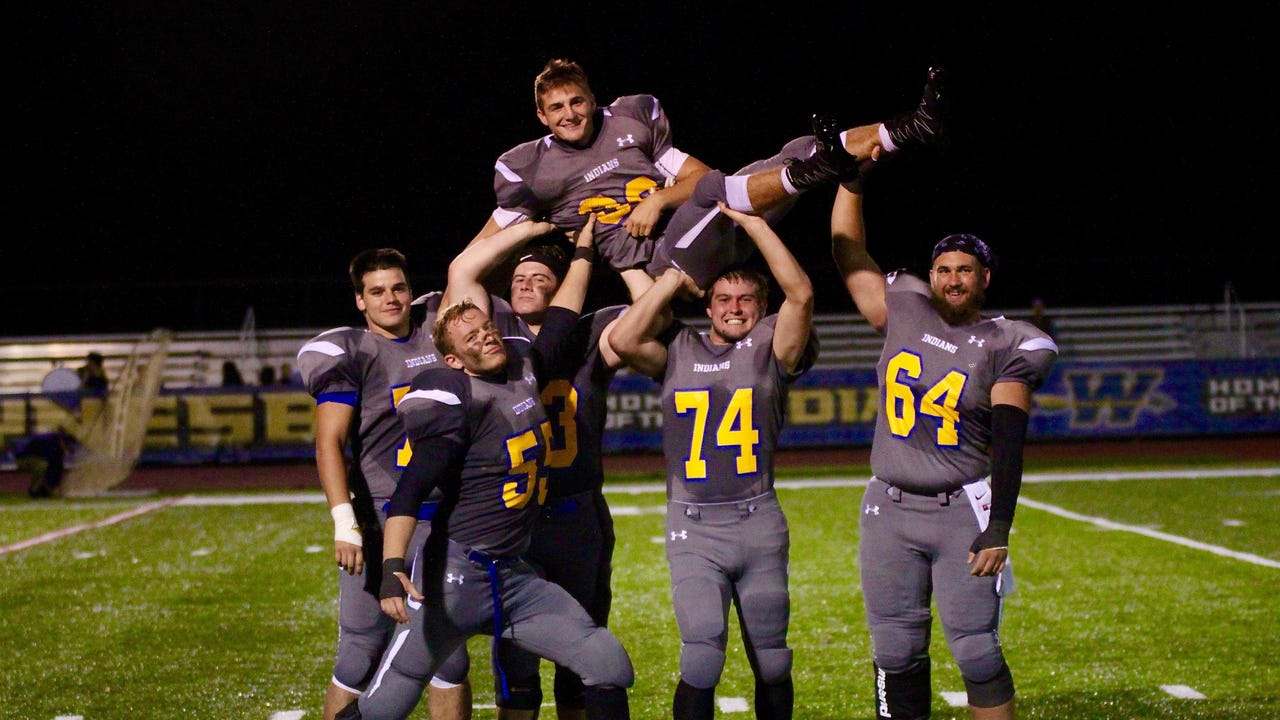 CLOSE

Watch: Waynesboro defeats Greencastle in MPC football | 0:00
Waynesboro scored touchdown after touchdown in the first half en route to a 42-10 victory over Greencastle-Antrim. The game also featured Brady Beckner rushing for his 1,000th yard this season. Video by Lizi Arbogast, GameTimePA.com
4 of 15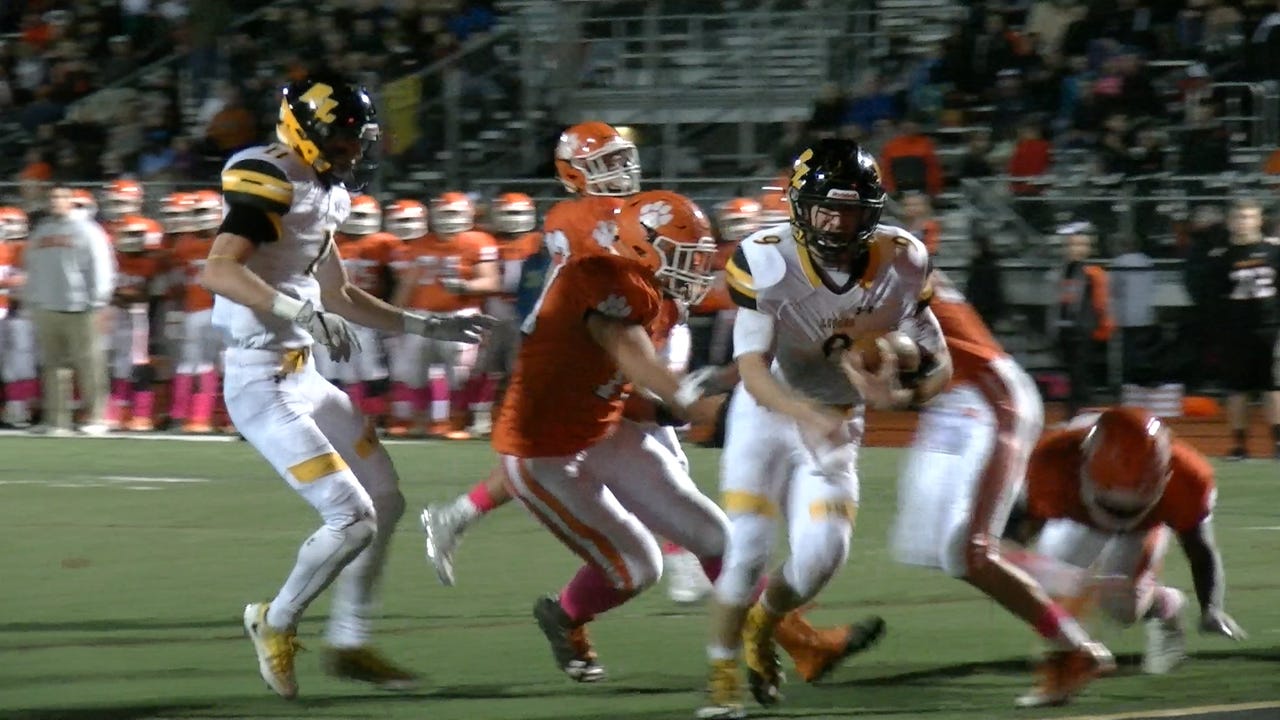 CLOSE

Watch: Central York vs. Red Lion highlights | 0:00
Red Lion defeated Central York, 28-18, Friday, Oct. 21, 2016 at Central York High School. Jim Seip, GameTimePA.com
5 of 15
CLOSE

Watch: Spring Grove vs. Northeastern highlights | 0:00
Northeastern defeated Spring Grove, 27-0, on Friday, Oct. 21, 2016. Jim Seip, GameTimePA.com
6 of 15
CLOSE

Watch: Bermudian Springs vs. York Catholic highlights | 0:00
York Catholic defeated Bermudian Springs, 35-7, Friday, Oct. 21, 2016 at York Catholic High School. Jim Seip, GameTimePA.com
7 of 15
CLOSE

Watch: Red Lion continues perfect season with win over Central | 0:00
Red Lion head coach Jesse Shay and Zach Throne discuss the Lions' win over Central York. Christian Arnold
8 of 15
CLOSE

Watch: South Western beats William Penn | 0:00
Watch highlights from South Western's 28-13 victory against William Penn on Oct. 21. George Marinos, For GameTimePA.com
9 of 15
CLOSE

Watch: Two-Minute Drill, Week 8 | 0:00
Sports reporters Lizi Arbogast and Lindsey Smith break down Franklin County's best Week 8 matchups. Video by Lindsey Smith
10 of 15
CLOSE

Watch: Northeastern boosted by return touchdowns | 0:00
Northeastern's offense struggled in the first half Friday, but return touchdowns from Michael Cooper and Justin Franklin helped boost the team to a 27-0 win over Spring Grove. Matt Allibone
11 of 15
CLOSE

L-L Football Preview Show: Week 8 | 0:00
John Buffone and Pat Huggins break down four Week 8 matchups in the Lancaster-Lebanon League. Video by John Buffone
12 of 15
CLOSE

GameTimePA-TV: Week 8 | 0:00
The GameTimePA crew breaks down Week 8 matchups in the Lancaster, Hanover, Franklin-Fulton, York and Lebanon regions. Video by John Buffone
13 of 15
CLOSE

Watch: Connor Horst takes over Snapchat | 0:00
In Week 8, Pequea Valley's Connor Horst will show us a day in the life of a high school football player, as he hosts the GameTimePA.com Snapchat Takeover. Video by Lizi Arbogast, GameTimePA.com
14 of 15
CLOSE

Watch: YAIAA top football performers | Oct. 14-15 | 0:00
Here are the top football performers from Week 7 of the YAIAA season. Christian Arnold
15 of 15
Last Video
Next Video
WATCH: Cam Niemeyer shows fancy footwork on TD grab

Watch: New offense leads Delone to victory

L-S erases 20-point deficit, downs Cocalico

Watch: Waynesboro defeats Greencastle in MPC football

Watch: Central York vs. Red Lion highlights

Watch: Spring Grove vs. Northeastern highlights

Watch: Bermudian Springs vs. York Catholic highlights

Watch: Red Lion continues perfect season with win over Central

Watch: South Western beats William Penn

Watch: Two-Minute Drill, Week 8

Watch: Northeastern boosted by return touchdowns

L-L Football Preview Show: Week 8

GameTimePA-TV: Week 8

Watch: Connor Horst takes over Snapchat

Watch: YAIAA top football performers | Oct. 14-15